Frequently Asked Questions
What is a Home Inspection?
A Home Inspection is a professional, visual analysis of all accessible systems and components of a home as they exist at the time of the Inspection. An Inspection's main focus is to identify existing or potential problems that would affect potential buying decisions.
Why do I need a Home Inspection?
You want to find out as much as you can about the house you're interested in purchasing—before you buy. The Home Inspection process is intended to identify expensive repairs and problems. It is also intended to be educational. If you are a participant during the physical inspection, you will learn about systems and components that are critical elements.
If you are selling your home, a pre-listing Inspection is intended to identify potential problems that may manifest themselves during the buyer's Inspection. Being apprised of these issues in advance allows you to address them before last-minute negotiations, and can result in a faster, and potentially more profitable sale.
What does a Home Inspection include?
Your Homestar Inspection includes a customized report designed to convey the overall condition for 10 broad categories: Roof Covering, Exterior, Structure, Electrical, Plumbing, Heating, Cooling, Interior, Insulation, and Appliances. Each major category is broken down into several sub-sections, which are then cross-referenced against a software program designed to examine each category from several vantage points. The end result is an extremely comprehensive report that is also easy to navigate and user-friendly.
How long does a Home Inspection take?
The answer to this question depends on a variety of factors; most notably square footage (SF), basement finish, age, and appurtenances. (As a point of reference, a typical Inspection for a 20 year, 3,000 SF detached home generally requires 3 hours to complete.)
Do I need to be present at the Home Inspection?
It is highly encouraged that you do attend your Home Inspection. The end goal is to fully educate the client. By shadowing the Inspector, the opportunity to engage Q&A sessions is readily available. That stated, we understand that day-to-day schedules can present challenges that don't allow for a perfect setting. Unattended (or partially attended) Inspections are not uncommon. The reporting software is designed to relay the same information in either scenario, and the Inspector is always available to discuss the findings post-Inspection.
Does a newly-built home need an Inspection?
A third party, objective analysis of new construction is important. This process can identify potential problems early, while they are still easy to correct. Homestar offers several services in new construction environments to include Foundation, Pre-Drywall, and Final Inspections.
Why can't I do the Inspection myself?
Homestar Inspectors are well trained, seasoned experts in the industry. We have inspected thousands of homes in just under 25 years, and have an impeccable reputation for thorough analysis. We are extremely familiar with all components of a standard home, and can generally gauge when they are getting ready to fail. Most importantly, the Inspector is an impartial third party that provides an objective report of the facts.
What if my Inspection uncovers problems?
The Homestar Inspection report will define the current condition of the home, including needed repairs and expenses. If major problems are uncovered, you should use this information to negotiate with the home seller to have them repair the problem before closing the deal or to reduce the asking price, thus offering more favorable contract terms. Knowing about potential problems provides leverage for you to negotiate and make the best decision when purchasing.
What is your coverage area?
Homestar offers Inspection services for most jurisdictions throughout the Washington D.C. Metropolitan Region including:
Virginia: Counties of Fairfax, Prince William, Loudoun, Stafford, Spotsylvania and Fauquier, and the cities of Fairfax, Falls Church, Arlington, Manassas, Manassas Park, Fredericksburg.
Washington, DC
Maryland: Counties of Prince Georges, Montgomery, and Charles
Servicing Northern Virginia, Maryland, and the District of Columbia
Homestar provides Inspection services throughout the entire Northern Virginia area, to include Fairfax, Falls Church, Arlington, Manassas, Manassas Park, Fredericksburg, Prince William, Loudoun, Stafford, Spotsylvania, and Fauquier County; The State of Maryland to include Prince George's, Montgomery, and Charles County, and the District of Columbia.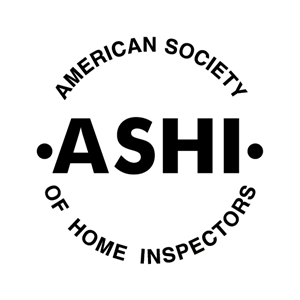 ASHI Member
#207299
Virginia Licensed Home Inspector
#33380000696
Maryland Licensed Home Inspector
#34722